Right to Information Law - What is the fear?
21 March 2018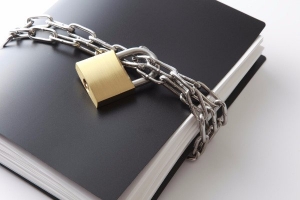 The political class in Ghana are repelled by transparency.
Because of that, they have reneged on their duty to pass a right to information law.
Since the first draft of a right to information law some 16 years ago, the executive and legislature have been tossing it at will between themselves like a football.
Being shady, politicians are appalled by a transparent regime that would make information on all their actions readily available.
Being greedy and selfish, that class of Ghanaians find it not in their interest to let us have information pertaining to our own lives and generated by our money.
So, for close to about two decades, even the most well-intentioned among them, have promised and promised, failed and toyed with our most basic right, the right to my own knowledge!
Right
A right to information law entitles citizens to ask for and get information generated in relation to their active lives as citizens of a country and kept by the government or any public institution.
The entitlement is only limited in situations where the information required can compromise national security or public safety.
A right to information regime is important in ensuring transparency and accountability and is perfectly in sync with a democratic system.
It makes citizens knowledgeable contributors to governance and development.
However, the short-sighted political class, most of who aspire to nothing honourable than feeding fat of corrupt and shady acts, see the law as a threat to all their desires of making it rich quick in politics.
With the law, any citizen can ask for information about contract costs, procurement details of public works and services, the quantum of internally generated funds in localities and how they have been spent, and all other information relevant to Ghanaians that public officials may want hidden.
It would compel public servants to conscientiously carry out their duties and always be accountable with every act.
Campaign
This week, Right to Information Action Campaign Group, with the Commonwealth Human Rights Initiative (CHRI), the Right to Information Coalition, the Centre for Democratic Development (CDD), the Ghana Integrity Initiative (GII), the Ghana Anti-Corruption Campaign (GACC) and other partners, continue their countdown to getting the bill to Parliament before the House rises at the end of the month.
President Nana Addo Dankwa Akufo-Addo in his Independence Day address on March 6, this year, promised that the bill would be sent to Parliament.
Countdown
The countdown, which started last Wednesday, March 14, 2018, is to keep the President perpetually reminded of his pledge about putting the bill before the House.
The Right to Information Coalition Action group have a simple demand.
They are calling on the President to keep his word and be a man of integrity.
They are also of the view that it is in the interest of Ghanaians for the right guaranteed in article 21 of the 1992 Constitution, to be operationalised.
They also maintain that the bill when it becomes law, will enhance the duty of Ghanaians to be active participants and not spectators in the democratic process.
Integrity
Politicians should show their integrity by committing to the passing of the bill in whatever way they can.
Parliament must prioritise work on the bill as it does to other bills that they have an interest in.
That is because of all the things that could ignite their interest, the desires of Ghanaians must be paramount in igniting that interest because our votes took them to the house, and not other considerations.
The President must keep his word and be judged as a man of his word.
Ghanaians must join in the campaign of the Right to Information Action Coalition Group and pressure their Parliamentarians to dedicate quality work in prioritising the bill for passage!
Mr President, please keep to your word!
Source: Myjoyonline 
Url: http://myjoyonline.com/opinion/2018/March-21st/right-to-information-law-what-is-the-fear.php