A Multi-Stakeholder Dialogue on Cost and Impact of Corruption on Education and Health
22 November 2018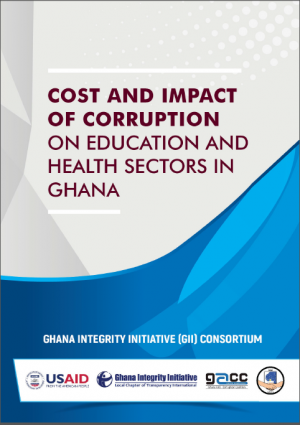 The GII Consortium will be holding a Multi-Stakeholder dialogue to discuss the findings of a research on the Cost and Impact of Corruption on Education and Health Sector in Ghana. The consortium has been implementing a USAID funded project titled ADISS and as part of the project, it conducted a research mentioned above. 

The purpose of the dialogue is to share the findings of the research with key stakeholders and to build consensus among policymakers on measures needed to implement the recommendations as well as to curb corruption in general.
Venue: Coconut Grove Hotel
Date: November 22nd, 2018
Time: 10:00am
 DOWNLOAD!!!!!  a copy of the research report here.