Amidu's appointment means Ghana has developed in fight against corruption – GII
12 January 2018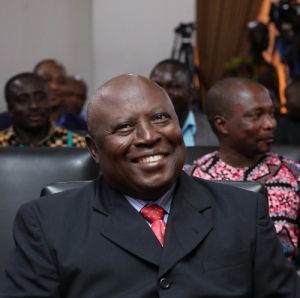 Ghana Integrity Initiative (GII), a local chapter of Transparency International has lauded president Akufo Addo's move in the appointment of Martin Amidu as the Independent Special Prosecutor saying "It's an indication that, Ghana has developed in the fight against corruption".

Mrs. Linda Ofori Kwarfo, Executive Secretary of GII told Peace news on Thursday

The statement came as a response to the assessment of the appointment of the special prosecutor and how the GII is taking it.

Ghana Integrity Initiative is one of the organisations which has immensely contributed to the development and implementation of the special prosecutor bill.

Mrs. Kwarfo in her interview pointed out clearly that what President Nana Addo Dankwa Akufo-Addo has done so far shows that, indeed Ghana has developed in democracy. "

What the president has done today shows we are gradually developing; looking at measures put in place to reduce corruption". She argued

According to GII, looking at the requirement for the Special Prosecutor in accordance of the new law, it clearly affirms that, Mr. Amidu qualifies for the position, adding that, her organisation has nothing to complain about the new appointee.

In her later response she made it clear her hope that, parliament would definitely confirm his appointment to begin his work as the Special Prosecutor.

When asked how GII is going to take it should any political party oppose the appointment of Mr. Amidu, she said, "all that I can say is no matter who you bring for the position some people would oppose it hence that can't change it". She argued that, since the president did his appointment in accordance with the law, no other person can force for its withdrawal.
Source : GhanaWeb ( https://www.ghanaweb.com/GhanaHomePage/NewsArchive/Amidu-s-appointment-means-Ghana-has-developed-in-fight-against-corruption-GII-616720)